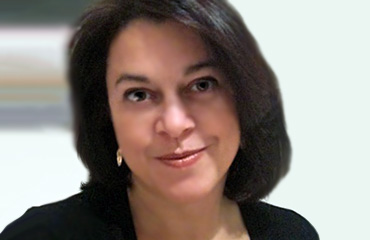 Susanne Tayfoor – Principal
Susanne is a trained barrister who has trained lawyers and taught and examined Oxbridge graduates. As a University Principal Law Lecturer she designed and taught a number of undergraduate online Law modules, which focused on developing employability skills. She co-authored a series of Contract and Tort Law Casebooks, as well as writing Common Mistakes in English by Cambridge University Press. She has a Masters in Law from King's College, London University, and is a Fellow of the Higher Education Academy.
Idea behind The Junior Lawyers Club
A key aim in devising this course was for students to develop a passion for speaking, learning and thinking and to stimulate curiosity and knowledge in a wide range of topics. Being able to think creatively and critically, to have your voice heard, to be able to lead and inspire others with a clear and engaging vision, these are some of the most empowering things we can give students today. No one knows where the future is going in these fast-changing times – many of the job roles they may work in have not been created yet. But we can prepare them for the future by making them resourceful, innovative and curious, able to voice their opinions engagingly.'
JLC aims:
To develop
Independent thought – developing the ability to create logical and persuasive arguments, to critically analyse information sources and to think creatively
Confidence – giving everyone the platform to perform increasingly well, within a supportive environment
Empathy – developing the ability to actively listen and consider other views
Course Contributors – Presenters – Developers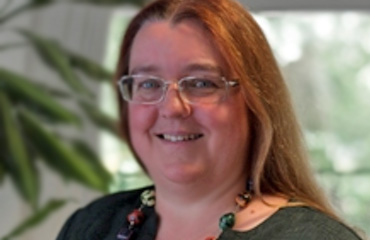 BOARD OF PROFESSIONAL ADVISORS
Drama Materials Consultant and Contributor – Lawyer, theatre specialist and qualified speech and drama teacher. Roxanne initially qualified as a solicitor and worked as a corporate lawyer for several years before becoming the MD of a touring educational theatre company in Australia, which included running drama workshops for children from 4-18 years of age. She now works in higher education in the UK. Roxanne has a BA (Hons) and Masters Degree in Law from the University of Sydney, an MA in Theatre Directing from the University of Western Sydney, a Masters Degree in Law from UCL, and an Associate Teachers Diploma in Speech and Drama from Trinity College London. She has recently completed a doctorate in higher education management at the University of Bath.
BOARD OF PROFESSIONAL ADVISORS (Non-Executive Director)
John Clifford is a Consultant in Higher Education Policy, a former Associate Dean at Royal Docks School of Business and Law, Dean of Kaplan Law and Business School and Director of the Graduate Diploma in Law at BPP. He is on the governing body of a leading London school, and was also a Principal A-Level examiner. He holds a number of Masters Degrees in: Medical Law, Public Law and Legal Research, and Criminology.  He has Undergraduate degrees in Politics and History and a postgraduate qualification in Law.  He has taught Constitutional and Administrative Law, Jurisprudence, Criminal Law and Tort law for many years as a University Lecturer.   He is a Fellow of the Royal Society of Arts (FRSA). At the Junior Lawyers Club John supervises our staff-training programme and oversees rigorous quality control for our course materials and syllabus development.
BOARD OF PROFESSIONAL ADVISORS
Louise has over 30 years experience in education including 13 years as a Headteacher of a primary school in Bath. Committed to helping children develop a lifelong love of learning, and passionate about equipping them with the skillset they will need for the future, she has brought her energy and experience to the Board of Professional Advisors.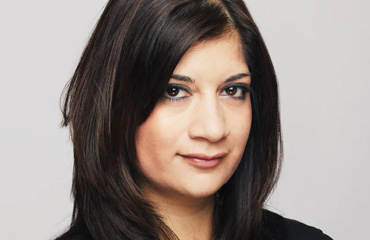 Volunteer Consultant – Schona Jolly is an equalities, employment and human rights barrister, practising from Cloisters Chambers. She is a Q.C and was shortlisted for Lawyer of the Year 2015. She is Chair of the Bar Human Rights Committee. She writes, publishes and lectures on human rights and discrimination topics, and speaks several languages.
Debbie commenced her career as a police officer, working for the CPS before joining a criminal defence firm. Debbie then worked as a solicitor specialising in youth crime.  She has worked at a leading legal provider and University for many years, training graduate and undergraduate students. Debbie now brings her passion, knowledge and enthusiasm to teaching our workshops at the Junior Lawyers Club.
Becks McVarish is a qualified lawyer with over 10 years experience in City practices and financial institutions and has also worked as a journalist and sub-editor for financial and hospitality industry publications. She has a Postgraduate Certificate in Primary Education and is an experienced Early Years Practitioner.
Becks enjoys working with young people to support their development into confident and articulate communicators, through activities specifically designed to stimulate their thinking and sharpen their communication skills.
Sebastian Humphreys has worked as an actor for four years, having honed his vocal skills first on stage in productions ranging from '1848' at Conway Hall to 'The Taylor Made Man' in The Arts Theatre, and later on radio, including the award winning Digital Drama production of 'Peace in Our Time'. Having completed courses at Central School of Speech and Drama and The National Youth Theatre, Sebastian is now a scholarship student at LAMDA
Dr Sara Hourani is a Senior Law Lecturer at Middlesex University. She has a strong background in research skills, with a PhD in Law, and some of the places where she has presented her research include Yale Law School, Istanbul International Law Congress and the Paris Chamber of International Arbitration. She is passionate about teaching debate and research skills to our students at the JLC.
Imogen joined our tutor panel in October 2019. She is a final year Scholarship student at LAMDA, and is student co-president and student Trustee of LAMDA. She is also a very competent debater and has won various prizes in debating competitions, including 'Best Floor Speaker'.
Sam has a first class Honours degree in Professional Acting from LAMDA and was recipient of the prestigious Laurence Olivier Bursary Award. In the final year of his degree, he was elected Student President, and was the first ever student member to be welcomed to the LAMDA Board of Trustees. He exudes positive energy in our workshops, bringing out confidence and ability in every student.
Sarah Perceval is one of our panel of presenters. She trained as an actress and spent many years taking lead roles in in classical theatre productions such as 'Twelfth Night' and 'The Importance of Being Earnest'. Sarah is also a spellbinding performance storyteller and has performed in venues ranging from the House of Lords to Wandsworth Prison. As a frequent presenter for special events she is an expert in the art of speaking clearly, eloquently and confidently. As an experienced workshop leader, she has coached a variety of professionals in presentation skills technique and storytelling. Sarah was recently the 'Sage in Residence' at Eton as part of the Wisdom Project, and was invited back to lecture when her residency finished.